What I found helpful is to set a time – for example, 30min a day, three days a week. So I will make an approximation towards this goal.
1) The first approximation could be to decide what training/animal training professional you want to reach out too. You can make a list if you wish, but most importantly, find the person's emails or find them [and add them] on Facebook to have a way of reaching out.
2) The second approximation could be to start writing the message you would like to send. This step can take many sessions (I know it took me many sessions). After some time has passed, I also love to return to what I wrote to look at it with a fresh eye.
WARNING: If you are like me, you might end up taking a lot of time writing and re-writing the message as a way of avoiding sending it. I feel it's a more accessible part, so I've found myself staying in the comfort zone [where it feels safe]. At some point, though, I just had to move on to step 3.
3) Even though it's the quickest, I feel the following approximation is the hardest! -> Push send! I know that I sometimes stare at the screen, feeling my heart racing, shallow breathing, my shoulders getting tensed up, and I stay like that. Many thoughts would show up – most of them telling me that the person would be annoyed with me because I sent this message. At some point, I would hit the send button and feel so much agitation that I would stand up and need to go somewhere else, so I don't have to look at my computer (or a phone), and so I can release [through movement] the stress I'm feeling.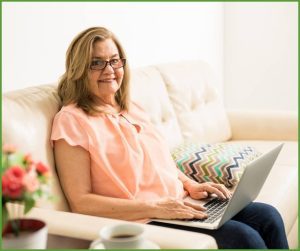 4) No matter what happens next – your goal was reached by sending the message! It's time to celebrate! 🙂 – Woo Hoo!

I feel it's essential to engage with this step and celebrate your achievement in a way that works for you. Sometimes simply taking the time to smile and think, "I've done it!" is enough! It might also be enjoying your favourite coffee or tea. Whatever you find enjoyable.

Regardless of if they reply or not, each time you take these approximations, this can provide a fantastic opportunity to learn. [Think about one aspect of your message or one specific thing that you said that you like & celebrate this as well]!
Those four steps were essential for my success, and taking them expanded on unique opportunities I could take. I have a few more thoughts on this and will share these in a subsequent blog post/email! For now, though, I hope this proves beneficial for you! And I would love to hear about your experiences in reaching out to others – what have you found works well for you?
Best Regards
Anna Bartosik (Blog Writer & ATA Happiness Engineer) & 
Ryan Cartlidge (Blog Editor & ATA Founder/Connector/Facilitator).