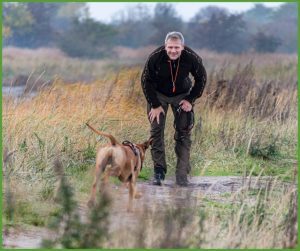 I consider a reliable recall a – 'foundation behaviour' – and one that allows our dogs more freedom. For example, without a reliable recall, we won't be able to let our dog off-leash in an unfenced area safely. Yet, training a recall is not always easy and can come with many challenges. Therefore, I thought I would share five ideas that I've personally found helpful in recall training.
1) Using a long line
I feel using a long line helps twofold – it prevents accidents from happening (dog won't run away and get himself into trouble), and it gives you (the trainer/caregiver) peace of mind so you can relax a little bit more. While using a long line, I find it a great idea to continuously practice your recalls throughout your walk/outings. To me, it's a tool that can help give a dog a sense of freedom and the ability to run without you stressing about potential accidents that could happen (like running after other animals and disappearing).